Special Events and Appearances
Want to meet some of the people (and sometimes animals) behind Nettle Meadow Cheese?
2019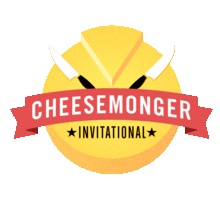 Cheesemonger's Invitational San Francisco.  January 13th, 3pm – 10pm, The Midway, 900 Main Street, San Francisco.  Come try our latest and greatest cheeses and check out the competition.  This event is always a great time!

Come Join us at the Winter Fancy Food Show San Francisco, at the World's Best Cheese Booth (Booth 927), Monday January 14th, 10am – 4pm.  Moscone Center, San Francisco.  We will be featuring some of our newest cheeses including Amber Kunik, Partridge Mountain and Thunder Nest!
Our First Ice Cream Social of the Year. Sunday, May 26th, 10am – 2pm. Come visit the animals, try our latest goat cheese ice cream flavors, and remember to stock up on some cheese on your way home…..all proceeds support the Kemp Animal Sanctuary.
The Cheese Jam At Nettle Meadow Concert Series returns this summer.  Watch this space for dates and artists.  
All proceeds go directly to the Kemp Animal Sanctuary at Nettle Meadow, a 501(c)3 Organization, to support the care, feeding and medications for more than 100 sanctuary animals currently living on our farm.
Thurman Fall Farm Tour – Saturday, October 12th, 2018 from 10 to 4pm.  Free tours of the farm, cheese-tasting, and kids' fun tent.  Try Internationally-acclaimed cheeses and bring some home. Barn loft buffet luncheon.  $8 lunch donation is gratefully accepted to support the ongoing efforts of our Joseph F. Kemp Animal Sanctuary, a 501 (c) 3 entity.
Check out our lunch menu:
Stuffed Mushrooms with Herb, Pepper Garlic Chevre
Macaroni and Cheese made with Kunik, Pasco's Ration and No. 26 Cheeses
Indonesian Chicken Layered with Chevre and Phyllo Pastry
Pumpkin Soup with a dollop or Apple Cider Fromage Frais
Rosemary Fromage Blanc Salad with Bacon, Cherry and Port Dressing
Apple Cider, Fig & Honey or Cranberry Orange Cheesecake Slices
Check back often as more events are added!